Click here to visit ACSA's website.
ACSA Calendars are Available
365 Chances to Win — Mail a $20 Check made out to ACSA to:
PSSA, 42 W Main St, Palmyra, PA 17078
This is a great fundraiser for PSSA and ACSA! PSSA receive a small rebate on each calendar sold.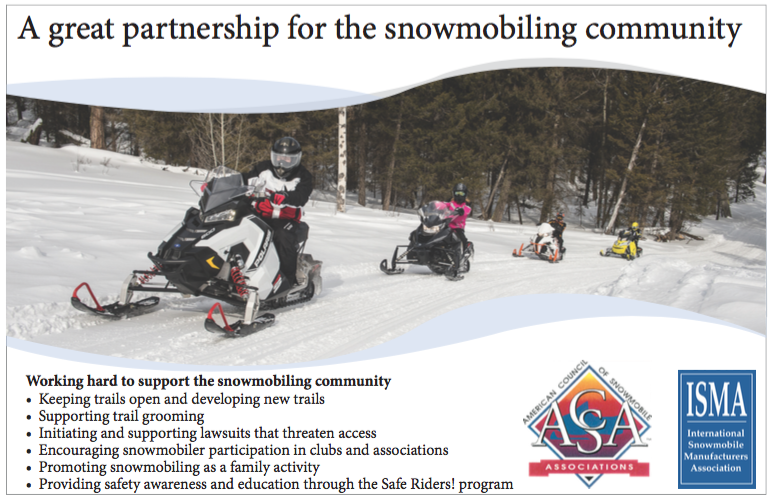 Upcoming Events
52nd Annual International Snowmobile Congress
Wednesday, June 10 to Saturday, June 13, 2020
The DoubleTree by Hilton, Regina Saskatchewan
More Info & Registration